Two Poplars at Saint-Rémy (1889) | Vincent Van Gogh | FREE DIGITAL DOWNLOAD
$0.00
Vincent Van Gogh, Dutch, 1853–1890
FREE DIGITAL DOWNLOAD!
Description
Two Poplars at Saint-Rémy (1889) by Vincent Van Gogh
This image has been enhanced digitally to clean up and improve the overall quality.
FREE DIGITAL DOWNLOAD!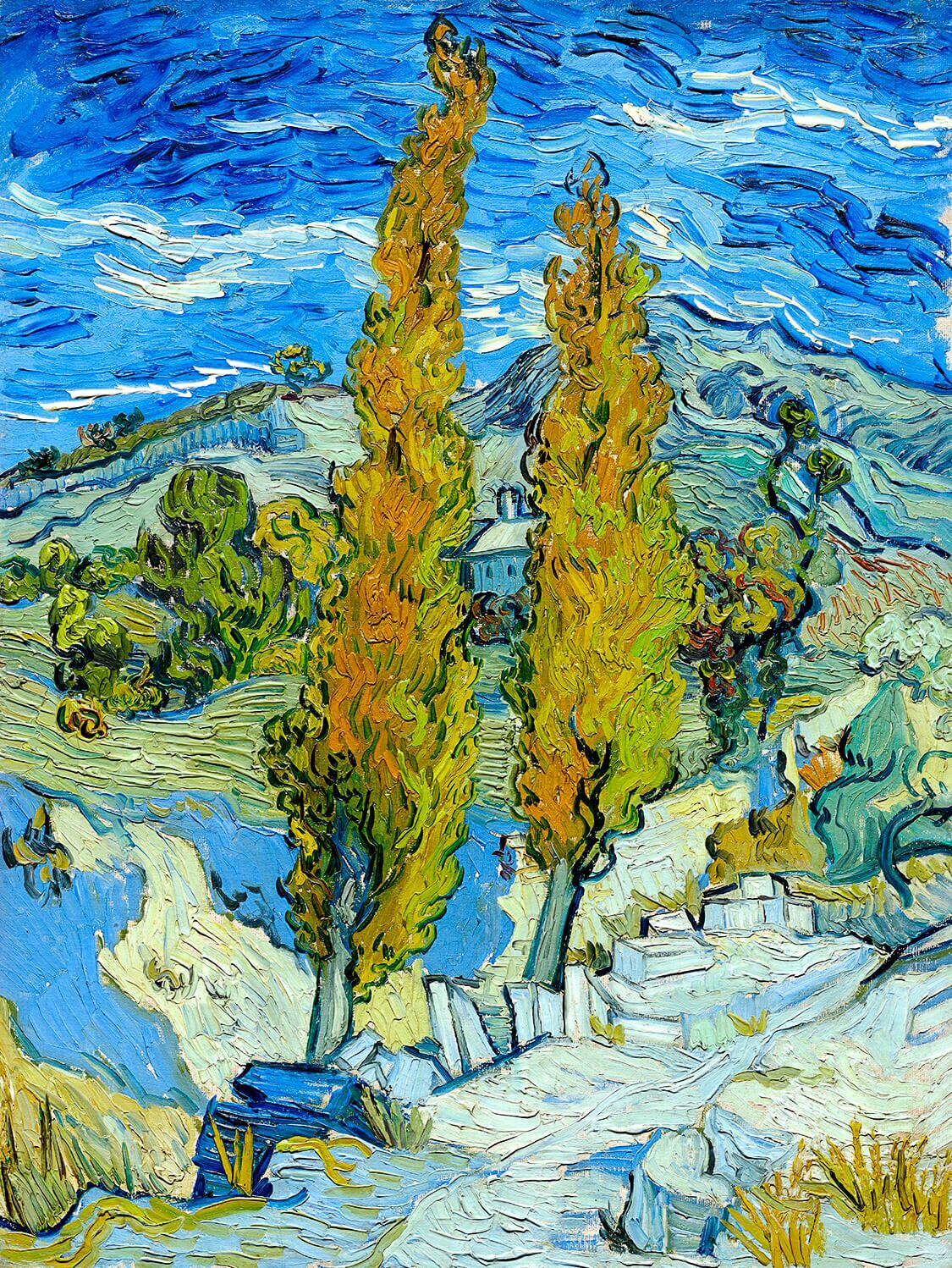 Artist – Vincent van Gogh (1853 – 1890)
Nationality – Dutch
Painted in the Year – 1889
Medium – Oil on fabric
Present Location – The Cleveland Museum of Art, Cleveland, Ohio
Present Owner – Bequest of Leonard C. Hanna, Jr. 1958
Only logged in customers who have purchased this product may leave a review.